STORAGE UNITS WITH TOP-NOTCH SECURITY
When you are looking for storage units, one of the most important things you have to consider is the security of the facility. The storage unit you rent is going to be keeping your precious goods so you need to be completely sure that you can trust the storage unit facility blindly. That's exactly what Gateway North Storage offers you. Read more below to learn what security measures we take to keep your belongings safe!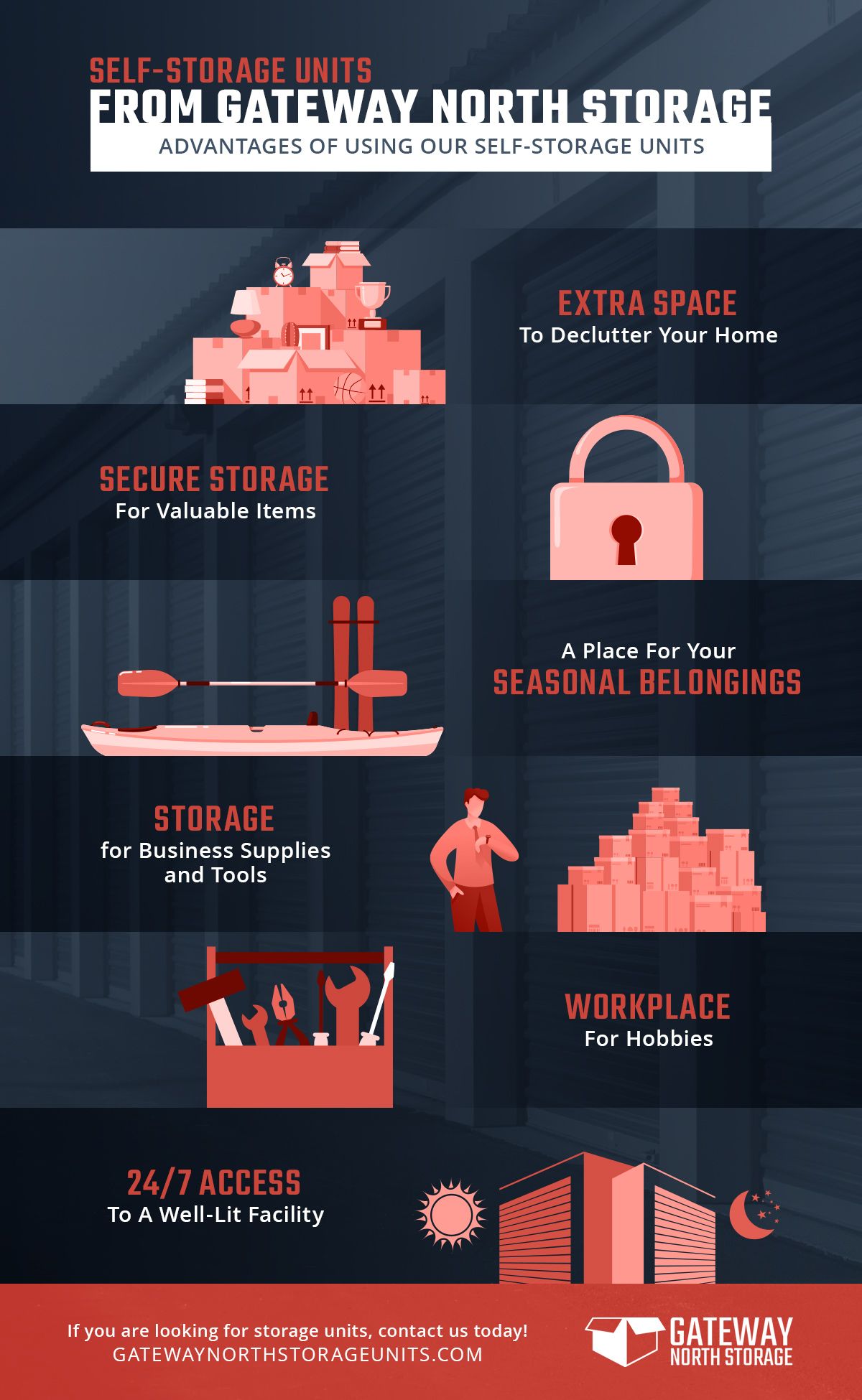 WHY SHOULD YOU TRUST OUR SECURED STORAGE SOLUTIONS?
Specialty lighting systems
Top-notch surveillance equipment
Modern gate-access controls
High-security cylinder locks
Routine security patrols
SOME OF THE ITEMS YOU CAN SAFELY STORE WITH US

Instruments & Tools

Arts & Antiques

Furniture & Appliances
Complete Peace Of Mind
You work hard to keep your valuables safe. If now is the time to make room in your Colorado home, then our brand-new storage facility off of I-25 and Hwy 119 is here to provide uncompromising protection. We know that you love your valuables, and our team will put forth every effort to ensure that your storage unit is secured 24/7.
STORAGE UNIT SECURITY
From high-value collectibles to irreplaceable family heirlooms, the items you put into storage should be treated by your trusted facility as if they were their own. Our new self-storage center in Firestone strives to set the standard for safety and security in the storage rental industry, allowing clients to sleep easy each and every night.
Contact us today to learn more about our storage units and start safely storing your belongings with us!
ABOUT US AND OUR 24/7 STORAGE UNITS
At Gateway North Self Storage, we've been in the storage business for more than 30 years. Through that time, we've helped countless people keep their most prized possessions safe from both theft and the elements. Safety and professionalism are at the heart of all of our storage solutions, delivering affordable outcomes for clients with a wide range of storage rental needs. Our convenient location off of I-25 gives you the ability to put things in and take them out as you please, without having to make a trek out into the middle of nowhere. Let us be your partners in storage — you'll be glad you chose the best, from Longmont to Frederick and beyond.
OUR SECURITY
We take security seriously, as we understand that you have entrusted us with your most valued possessions. Because of that trust, we go to great lengths to keep your valuables safe. From specialty lighting to surveillance systems, gate-access controls, high-security cylinder locks, and even routine security monitoring performed by our talented team, we do everything in our power to keep your storage unit safe from harm. Wholeheartedly dedicated to being the guardians of your stuff, we are constantly improving our security measures to reflect the ever-changing needs of the people we serve.
Ready to reserve a storage unit in Firestone? Want to know more about our storage solution measures or how we can help you? Call us today! We would be more than happy to speak with you.
Reach Out For Secure Storage